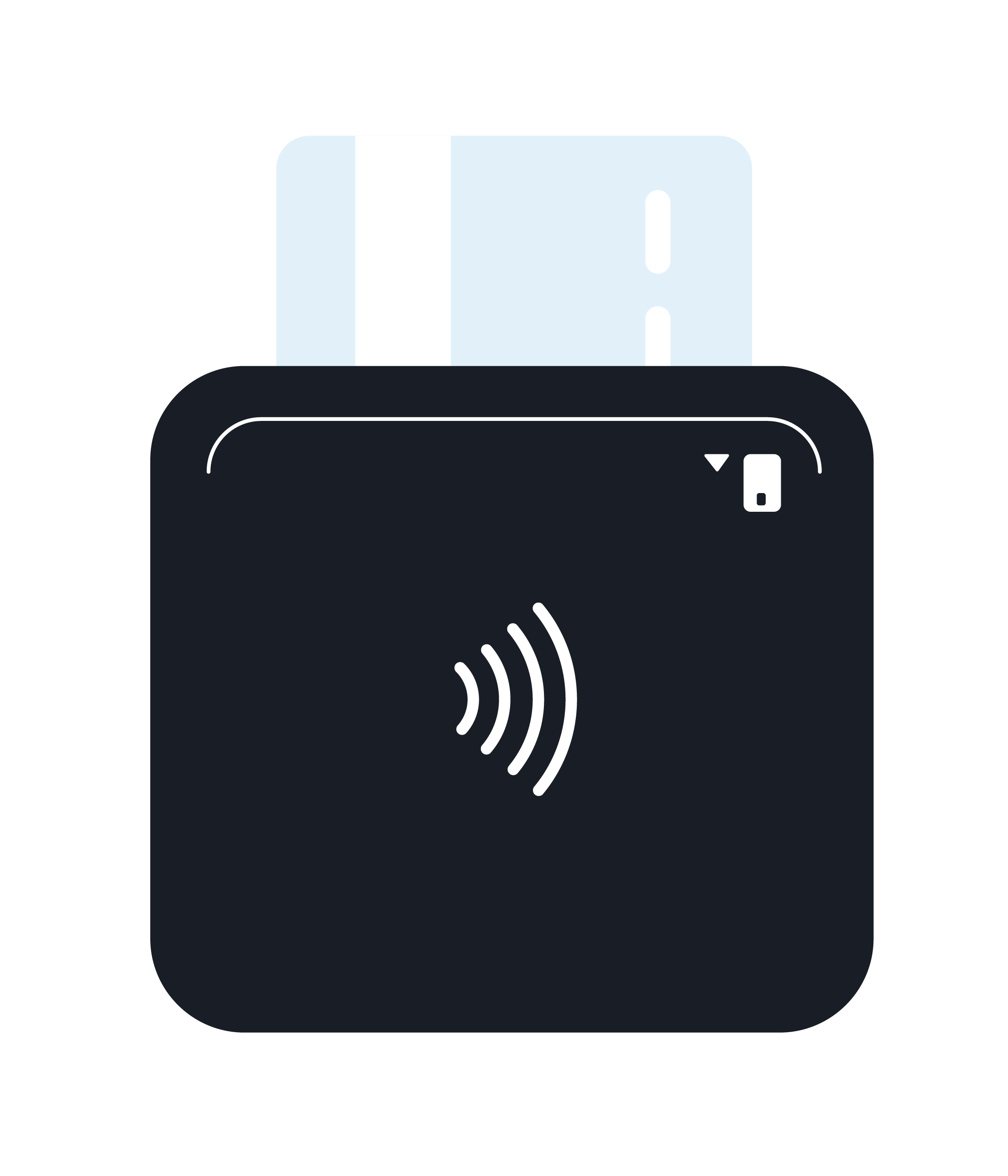 The BBPOS Chipper 2X BT is a handheld payment terminal that's available to use with Finix's Device SDKs. It uses Bluetooth Low Energy (BLE) to connect to your mobile phone or device. The device does not have a PIN pad, so you won't be able to accept PIN-entry cards. You can still accept debit cards, but you won't unlock the lower interchange rates that you would with a pin entered.
The user manual of the payment terminal is available here: BBPOS Chipper 2X BT.
Charging the Device
You can charge the device using any certified Micro-USB cord. The payment terminal lasts one full business day on a full charge without access to a power source.
Using the Device
The power button on the side of the device is the primary way you interact with the device.
Powering On
With the terminal off, you can turn on the device by clicking the power button. The device lights up at this point and searches for a connection for 5 minutes before automatically turning off.
Pairing
When the device connects to your app, it will blink a blue light. If the device is inactive for more than 30 seconds, it enters a sleep mode to save power. The payment terminal stays connected in sleep mode and automatically wakes to resume processing payments.
Powering Off
After 10 hours of connected inactivity, the device will turn off. You can turn off the device at any point by holding the power button until the light turns off.
Status Lights
Next to the power button, is a light which communicates the status of the device:
| Light | Description |
| --- | --- |
| Blue flash every second | Ready to connect to your device. |
| Multicolored flashes | The terminal has been identified and is ready to be initialized. |
| Steady blue | The terminal is connected to your app |
| Blue flash every 5 seconds | The terminal is in passive mode |
| Red and magenta | The terminal is charging |
| Red flashes | Low battery |
| Blue and orange flashes | Software update is complete. Restart the terminal by turning it off and on. |
Accessories
You can buy several accessories from 3rd parties to pair your BBPOS Chipper 2X BT with your iPad. There are items available that connect an iPad with your payment terminal into one integrated unit. Speak with your Finix point of contact and they can provide some guidance on what may be the best fit for your needs.